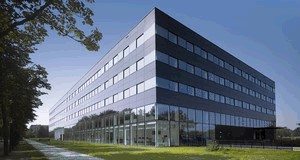 Nutricia is a global health company that leads the development and use of advanced medical nutrition for specialized care.
Nutricia products and services transform the daily lives of millions of infants, children, adults and aging seniors. We are dedicated to providing quality formulas and medical food.

Our company has a world renowned research facility supported by more than 150 PhDs developing trusted and effective products for a better, healthier life. Nutricia partners with more than 50 university research centers across the globe. We are committed to clinical research and to improving and enhancing medical nutrition for specialized care through trials, studies and academic collaboration.

Nutricia North America (formerly known as SHS North America) was established in 1983 and is headquartered in Rockville, MD. Nutricia is also a part of the medical nutrition division of Groupe Danone based in Paris, France.
To learn more about Nutricia and our values, watch this video: